On Thursday April 26th, HPACG members & friends enjoyed a private guided tour with Officer Kelly Denham of the Coral Gables Police and Fire Station
Thank you to officer Kelly for offering such an interesting and personable tour of the police headquarters. Our members were awed by the experience.
Although we came for the building's history, we left appreciating more than the architecture. As citizens of Coral Gables, we are fortunate to have Officer Kelly and the rest of the force ready to patrol and protect us day in day out!!
DID YOU KNOW?
A time-capsule buried in 1976 in front of the police building is set to be opened in 2076!
The 1973 brutalist design building at 2801 Salzedo Street is an important architectural style typical of the era. The City of Coral Gables will be demolishing the building and constructing a new police and fire station at another site in the near future.
We encourage all citizens to visit the iconic building and bring your camera. It is an opportunity to document history before it disappears!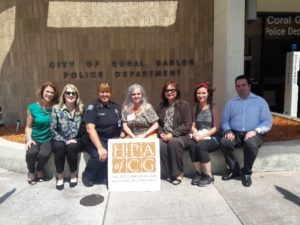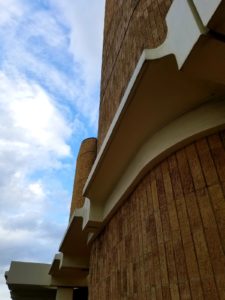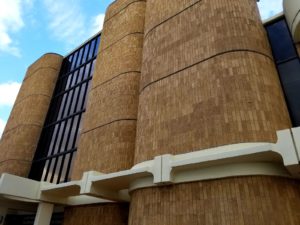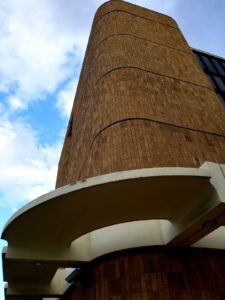 ###
Established in 1991, Historic Preservation Association of Coral Gables (HPACG) is a 501c3 nonprofit whose mission is to promote the understanding and importance of historic resources and their preservation. For additional information or to become a member, please visit www.historiccoralgables.org