By Dr. Karelia Martinez Carbonell, President of the Historic Preservation Association of Coral Gables
A special group came together on a "Sunday in April" to honor a true friend of historic preservation, the late Sallye Jude, who lived in the French Normandy Village. And in the spirit of generosity and gratitude, the Board of Directors of the Historic Preservation Association of Coral Gables invited friends and benefactors of the George Giving Society to attend the gathering.  Sallye's portrait [a color print from the February cover issue of the Coral Gables Magazine], was displayed along the Honor Roll of Donors plaque. A perfect partnership. Sallye was a former board member of HPACG and a giving society donor at the George Circle level.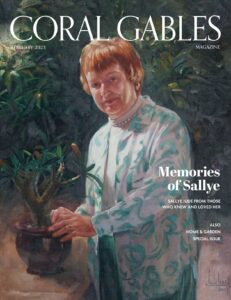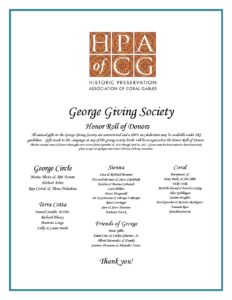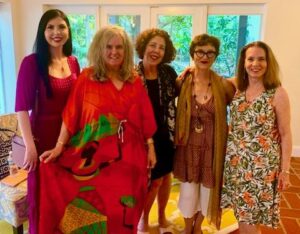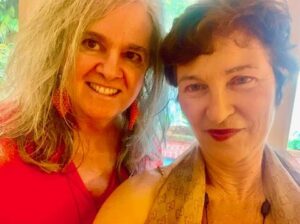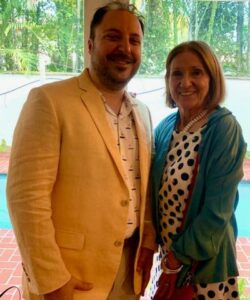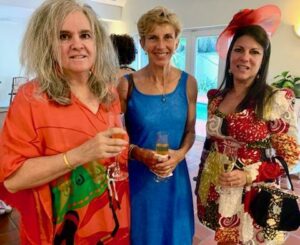 A short presentation by the organization's president, Karelia Martinez Carbonell, highlighted the nonprofit's many accomplishments and advocacy efforts throughout the year. She was joined by board members Lisa Bennett and Brett Gillis. Friends included Ajit and Maria Alicia Asrani, Richard Bennett, Joanne Meagher, Daniel Ciraldo, Vicki Cerda, Bruce Fitzgerald, Jeanette Pressman and Alejandro Nunez, Zully and Jaime Pardo, Amanda Rose, among many others.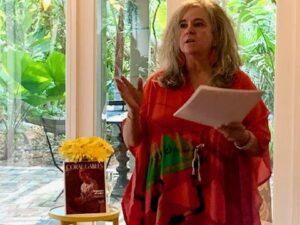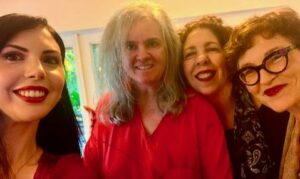 Guests, including many of Sallye's neighbors, socialized, sipped champagne, and nibbled on assorted delicacies elegantly prepared by Sara Sharpe Catering, all while experiencing the beautiful afternoon. The home is nestled within a historic enclave on a nice cul-de-sac. A walled-garden with lush heritage trees encloses the grounds.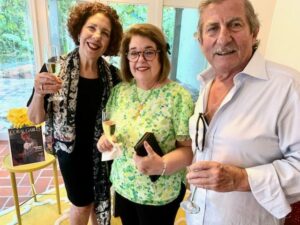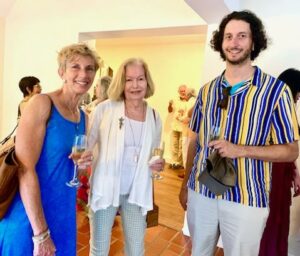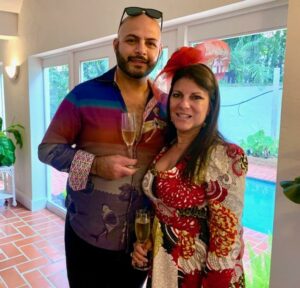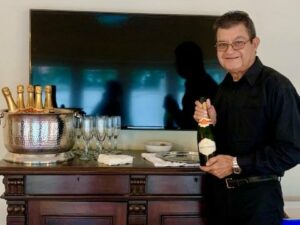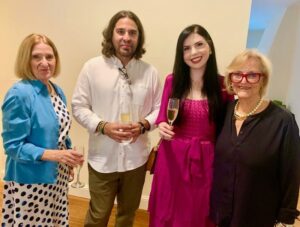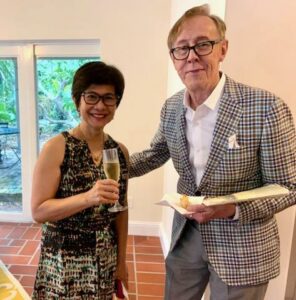 A special thank you to community icons Jeannett Slesnick and GingerJochem for the opportunity to honor Sallye Jude at her own home, a historic landmark and part of the French Normandy village–one of the seven theme villages developed by George Merrick.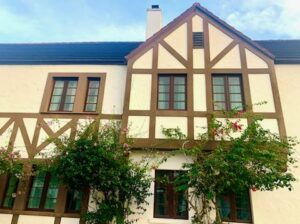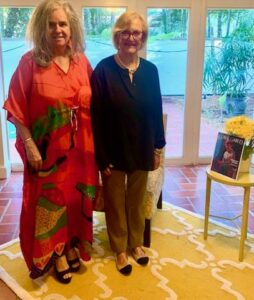 The French Normandy village showcases some truly historic and elegant period architecture. One of three enclaves designed to reflect various eras of French architecture, the Normandy homes (also sometimes called the French Provincial section) were based on a 15th-century French village. Miami architects John and Coulton Skinner, who also were responsible for bringing the Florida Pioneer and Italian villages to life, constructed the 11 homes that belong to the French Normandy neighborhood in 1926 and 1927. The grouping is bound by LeJeune Road, Viscaya Court, Viscaya Avenue, and Alesio Avenue.The buildings are actually townhouses built in a tightly knit square—reflecting the English and French hamlets of that era. The grounds are dotted with traditional kitchen gardens, enclosed courtyards, and open-air porches. Though the French Normandy homes are all privately owned today, they have a rather intriguing history: In 1935 they were purchased by the University of Miami to use as men's dormitories; they later became fraternity row. Plus, at some point during World War II, soldiers used them for barracks. [Information sourced from Internet]
###
The Historic Preservation Association of Coral Gables is a 501c3 non-profit founded in 1991. The Association promotes the understanding of the importance of historic resources and their preservation.  For more information and/or to support the mission of HPACG, please visit www.historiccoralgables.org