On Sunday, December 5th, the Historic Preservation Association of Coral Gables (HPACG) welcomed author Cesar Becerra as the speaker for the 6th installment of the Coral Gables Tertulia.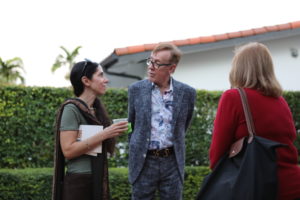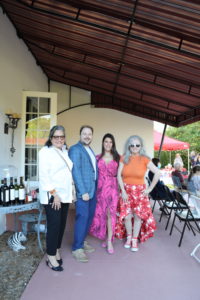 Mr. Becerra spoke about The Mary Brickell and early Coral Gables story that is highlighted in "Orange Blossom 2.0," his most recent book.  His groundbreaking research reveals that Mary Brickell and Julia Tuttle were both crucial in the founding of Miami and in making garden suburbs such as Coral Gables possible, but Mrs. Brickell's key role is often overlooked or underplayed.  The tertulia was titled "In the Woods" as this area was a vast pine forest in Mrs. Brickell's day, and the 1927 home that played host to the tertulia was designed by renowned architect Frank Wyatt Woods.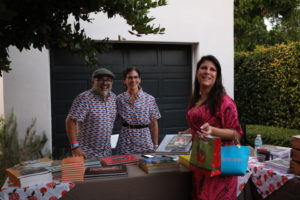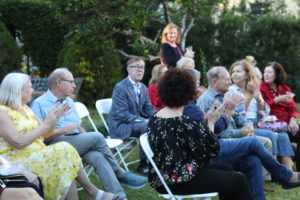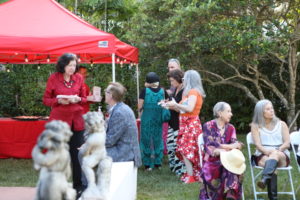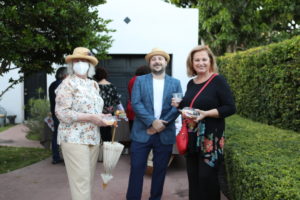 This garden party tertulia was hosted by HPACG member Bruce Fitzgerald at his beautiful historic home on De Soto Boulevard.  The event was chaired by Brett Gillis with event committee members Mia Laurenzo, Kelly Martínez, Alejandro Nuñez, and Jeanette Pressman.  Board members Alice Goldhagen and Karelia Carbonell were also in attendance.  To the delight of guests, pizza was baked fresh on site by Frankie's Pizza, and tropical treats were provided by Robert is Here.  Varying vistas and glimpses of The Biltmore's tower and rare beauty were seen from the property and when departing the event.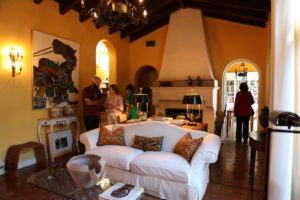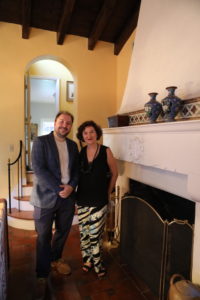 Named after the literary salons of 17th century Spain, the Coral Gables Tertulia was conceived by Brett Gillis in 2019 to present interesting and educational topics that promote the understanding and importance of historic resources and their preservation.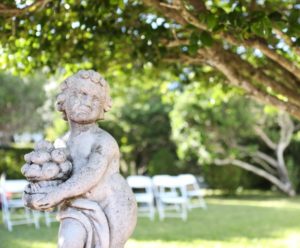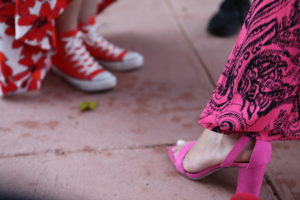 PHOTO GALLERY
https://www.dropbox.com/sh/w5nlm9v5dv8fawt/AAAwJcu49pcWIQIKX4gZfeWja?dl=0