Announcing…
The Coral Gables Tertulia
Now accepting reservations for the January tertulia!
Price: free for HPACG members
(or $50 per person/guest annually to join/renew)
This series will take place at three private, historic landmark homes in Coral Gables. At each tertulia, a featured speaker will present a book with historical and cultural themes. Complimentary drinks and light hors d'oeuvres are included. Participants may purchase or check out the book prior to attending (you do not need to bring the book to the event).
UPCOMING TERTULIA II: Friday, January 24, 2020
6-8 PM
Dr. Brett Gillis presents: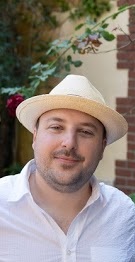 George Merrick, Son of the South Wind
by Arva Parks
LOCATION: French City Village
Hosted by Meg Daly
Sponsored by Ann Goodman & Cristina Soler
PLEASE RSVP BY CONTACTING info@historiccoralgables.org AND SENDING AN EMAIL WITH THE NAME(S) IN YOUR PARTY
The physical address of the event will be provided to you in a confirmation email.
"The reader is left breathless by the whirlwind achievements of master suburban planner and visionary George Merrick, so excellently written and documented. George Merrick, Son of the South Wind takes us on Merrick's journey through pastoral grapefruit groves to a meticulous and innovative Coral Gables and its melancholy conclusion." —Howard Kleinberg, former editor of the Miami News
"At once an epic and sweeping story of the making of a place and a profoundly intimate story of a man and his dreams."—Beth Dunlop, editor of Modern Magazine
"Parks brings George Merrick to life—his resources and passions, his colleagues and his adversaries. She guides us through the earliest guava groves to the City of Coral Gables we see today, providing insight into its creation and provoking reflection on our responsibility for stewardship."—Joanna Lombard, coauthor of Historic Landscapes of Florida
"Parks has written a passionate, compelling biography of George Merrick, one of America's earliest developers of a carefully planned, Mediterranean-styled community."
—Paul S. George, author of Along the Miami River and Little Havana
Save the date….
TERTULIA III: Friday, February 28 from 6-8 PM
RESERVATIONS OPEN IN JANUARY
If Venice Dies by Salvatore Settis
Hosted by Herbert Brito
Sponsored by Loyda Lewis & Aleida Martinez
The Coral Gables Tertulia has been made possible by generous donations from: Mauricio Barba, Ann Goodman, Loyda Lewis, Aleida Martinez, and Cristina Soler.
Many thanks to our most gracious hosts: Herbert Brito, Meg Daly, and Laura Yusko!
###
The Historic Preservation Association of Coral Gables (HPACG) is a 501(c)(3) non-profit organization founded in 1991. The mission of the organization is to promote the understanding and importance of historic resources and their preservation.
Attachments area